Why people have been buying from us for 20+ years.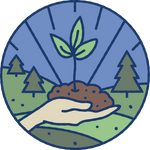 Sustainably Raised Food
Our farms work with nature to produce the most nutritious foods on the planet. NO pesticides, NO herbicides, NO antibiotics, NO added growth hormones, NO GMOs, and NO animal mRNA vaccines.
Lifestyle
Friendly
We offer convenient online ordering and a wide variety of 100% grass-fed and pasture-raised meats to choose from, making meal prep stress free.
Uncompromising Taste
Delicious and nutritious go hand in hand. Our premium quality meats are loaded with vitamins, minerals, healthy fats, and flavor! Your family will enjoy every last bite!
Superior Animal Treatment
We raise our animals to be stress free. They roam wide open pastures grazing on native prairie grasses without a care in the world. This results in juicy and flavorful meats for your table.
Quality From the Ground Up
Good nutrition begins in the soil. On US Wellness farms, we focus on holistic management approaches that encourage healthy ecosystems. Our grasslands look much the way they would have when bison roamed here. You may not see all that goes on below the surface, but on these grasslands, there are billions of below ground soil microbes working in concert with grazing animals, sunshine, and green plants to improve soil quality. The health of the soil plays a role in the health of the animals which in turn improves the health of the individuals who consume grass-fed meats.
Welcome to the Wellness Kitchen