Raw Pet Food Bundle
Grass-fed & Pastured Raw Pet Food Bundle

* Items may vary. See included products below.
This bundle box is filled with…
Raw Pet Food Bundle
SKU: 127800
$154.40
Buy this Bundle Now
About This Bundle

You try to eat healthy which means whole, all-natural, sustainably raised food with no artificial ingredients or junk. Shouldn't your pet eat healthy too?

Dogs and cats are natural raw meat eaters.

Your furry friend will love this bundle of raw, all-natural pet foods. Ensure your pet's diet is full of good nutrition just as nature intended.

Better food means fewer trips to the vet and a longer, more active life for your friend.

This Raw Pet Food Bundle Includes:

10 x SKU 82067 - Ground Chicken Backs - 1 lb chubs
10 x SKU 10007 - Beef Pet Burger - 1 lb chubs
1 x SKU 10866 - Beef Smoked Dog Bones - 1.6 lb pkg

Weight = Approximately 21.6 lbs

All of US Wellness Meats' beef, lamb, bison, and dairy products are sustainably raised, 100% grass-fed and grass-finished. No GMOs, No antibiotics, No added hormones, No pesticides, No herbicides.

All of US Wellness Meats' heirloom pork products are sustainably raised and pastured. No GMOs, No antibiotics, No added hormones, No pesticides, No herbicides.

All of US Wellness Meats' seafood is wild-caught.
Delivered Fast & Cold

Shipped Frozen

We pack your orders to perfection so that your items arrive fresh and ready for your culinary creativity.

Delivered Fast

We use 1 or 2-day shipping to minimize the time your order spends en route.
(Please allow time for packing before shipping)

Delivered across the U.S.

We ship to your doorstop across the U.S.
(Deliveries to AK, HI & Puerto Rico will incur a flat $60 shipping fee)
Why people have been buying from us for 20+ years.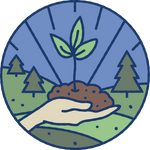 Sustainably Raised Food
Our farms work with nature to produce the most nutritious foods on the planet. NO pesticides, NO herbicides, NO antibiotics, NO added growth hormones, NO GMOs.
Lifestyle Friendly
We offer convenient online ordering and a wide variety of 100% grass-fed and pasture-raised meats to choose from, making meal prep stress free.
Uncompromising Taste
Delicious and nutritious go hand in hand. Our premium quality meats are loaded with vitamins, minerals, healthy fats, and flavor! Your family will enjoy every last bite!
Superior Animal Treatment
We raise our animals to be stress free. They roam wide open pastures grazing on native prairie grasses without a care in the world. This results in juicy and flavorful meats for your table.
About US Wellness Meats
US Wellness Meats was founded in 2000 in Monticello, Missouri (pop. 98) by visionary farmers, who saw that big-business cattle-raising practices were taking a toll on our animals and our health. By returning to rotational grazing practices that are good for the planet and good for our cattle, we led the way in introducing a new generation to the unmatched taste, tenderness, and healthiness of grass-fed beef.