Carnivore Collection Bundle
The carnivore diet has taken the world by storm.
* Items may vary. See included products below.
Carnivore Collection Bundle
SKU: 127801
$219.97
Buy this Bundle Now
About This Bundle

The carnivore diet has taken the world by storm. With so many people exhibiting food allergies, some have found success with this protein intense version of an ancestral diet. The key to any good diet, however, is the quality of food you are consuming. Start with whole foods from clean and sustainable sources. You can "take heart" knowing that US Wellness farms are dedicated to regenerative farming practices. All of our Beef, Lamb, Bison, Elk, and Dairy products are 100% Grass-fed and Grass-finished.

It's equally important to keep in mind that fats are not created equal. Conjugated Linoleic Acid or (CLA), for instance, is a naturally-occurring trans fat (the good kind!) associated with various health benefits; not to be confused with manmade, industrial trans fats — commonly found in hydrogenated vegetable oils, which have been connected to inflammation and obesity.

The reason why "grass-fed" is critical, in this regard, is because the concentration of CLA significantly depends on the animal's diet. In fact, studies suggest this essential nutrient may be 300-500% higher in beef and dairy cows that are strictly grass-fed (relative to grain-fed cattle)!

Choose this Carnivore Collection Bundle and enjoy a variety of meats to make your meals nutritious and delicious!

This Carnivore Bundle Includes:

2 x SKU 10002 - 75% Lean Ground Beef -1 lb
2 x SKU 18800 - 75% Lean Ground Beef with Heart, Kidney, Liver - 1 lb
2 x SKU 10014 - Beef Petite Top Sirloin Steak - 11 oz
1 x SKU 12406 - Beef Liverwurst - 1 lb
1 x SKU 10026 - Beef Ribeye Steak - 15 oz
1 x SKU 10015 - Beef Chuck Roast - 3 lbs
1 x SKU 10071 - Plain Beef Franks -1 lb pkg
1 x SKU 70766 - Boneless Pork Chops - 4 (4 oz) chops
1 x SKU 30325 - Anchor Salted Grass-fed Butter - 1 lb
1 x SKU 10286 - Beef Tenderloin Filet Mignon - 6 oz
1 x SKU 77002 - Sugar-Free Pork Breakfast Sausage - 1 lb
1 x SKU 10891 - Beef Sliders - 6 (3 oz) patties

Total Weight = 16 lbs

All of US Wellness Meats' beef, lamb, bison, and dairy products are sustainably raised, 100% grass-fed and grass-finished. No GMOs, No antibiotics, No added hormones, No pesticides, No herbicides.

All of US Wellness Meats' heirloom pork products are sustainably raised and pastured. No GMOs, No antibiotics, No added hormones, No pesticides, No herbicides.

All of US Wellness Meats' seafood is wild-caught.
Delivered Fast & Cold

Shipped Frozen

We pack your orders to perfection so that your items arrive fresh and ready for your culinary creativity.

Delivered Fast

We use 1 or 2-day shipping to minimize the time your order spends en route.
(Please allow time for packing before shipping)

Delivered across the U.S.

We ship to your doorstop across the U.S.
(Deliveries to AK, HI & Puerto Rico will incur a flat $60 shipping fee)
Why people have been buying from us for 20+ years.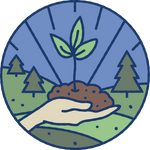 Sustainably Raised Food
Our farms work with nature to produce the most nutritious foods on the planet. NO pesticides, NO herbicides, NO antibiotics, NO added growth hormones, NO GMOs.
Lifestyle Friendly
We offer convenient online ordering and a wide variety of 100% grass-fed and pasture-raised meats to choose from, making meal prep stress free.
Uncompromising Taste
Delicious and nutritious go hand in hand. Our premium quality meats are loaded with vitamins, minerals, healthy fats, and flavor! Your family will enjoy every last bite!
Superior Animal Treatment
We raise our animals to be stress free. They roam wide open pastures grazing on native prairie grasses without a care in the world. This results in juicy and flavorful meats for your table.
About US Wellness Meats
US Wellness Meats was founded in 2000 in Monticello, Missouri (pop. 98) by visionary farmers, who saw that big-business cattle-raising practices were taking a toll on our animals and our health. By returning to rotational grazing practices that are good for the planet and good for our cattle, we led the way in introducing a new generation to the unmatched taste, tenderness, and healthiness of grass-fed beef.