Home
>
Wild-Caught Seafood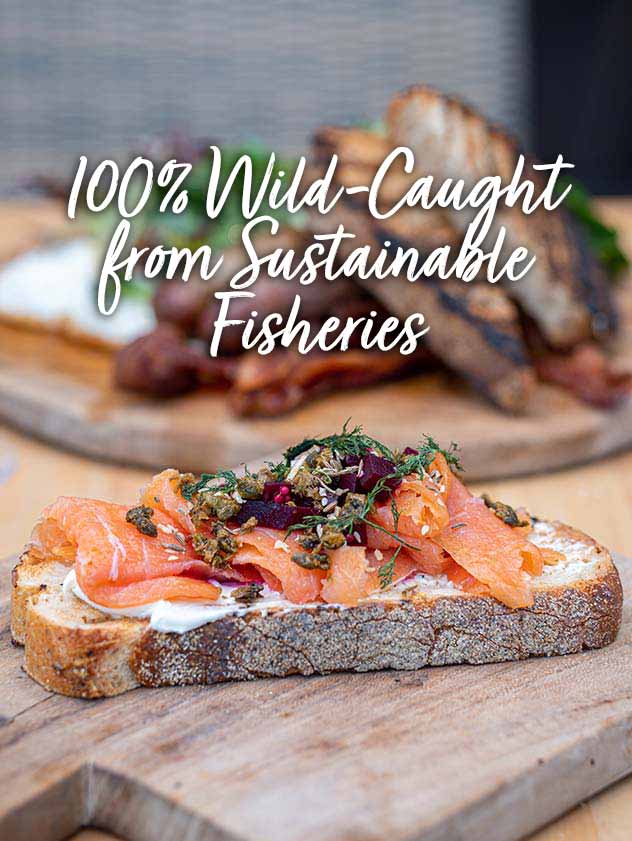 Seafood
Our seafood partners fish in some of the cleanest, coldest Alaskan waters. They maintain strictly sustainable fisheries where fish are 100% wild-caught with minimal environmental impact.

About US Wellness Meats
US Wellness Meats was founded in 2000 in Monticello, Missouri (pop. 98) by visionary farmers, who saw that big-business cattle-raising practices were taking a toll on our animals and our health. By returning to rotational grazing practices that are good for the planet and good for our cattle, we led the way in introducing a new generation to the unmatched taste, tenderness, and healthiness of grass-fed beef.
Wild-Caught Seafood
Our wild-caught seafood is so fresh and delicious you'll think you're eating this morning's catch right off the coast. Every bit of seafood we sell is supplied by Vital Choice and is certified sustainable and wild harvested. That means they are never farmed, are nutritionally superior, and are completely free from awful additives like antibiotics, pesticides, and GMO-feed so often found on major fish farms. We only sell clean, natural fish because it's better for the fish, it's better for the world, and it's better for your cooking.
Each one of our seafood products is packed with Omega-3 fatty acids, essential minerals, and vitamins. Wild-caught fish have also been shown to have a better balance of Omega 3 and Omega 6 acids. Like all of US Wellness Meats' products, our seafood directly supports local sustainable farmers and fishers, and it has a taste that will keep you coming back again and again.
Read more